The ideal solution for your project?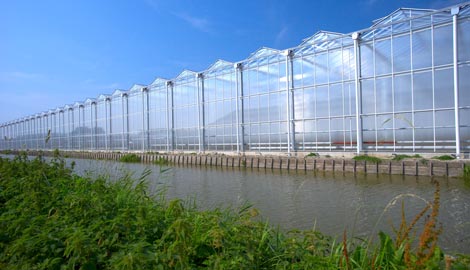 Remue supplies modern technical heating installations for horticultural purposes (greenhouse heating)
Heating, of course, is an essential element in greenhouse horticulture. Naturally you want the perfect climate to suit your particular crop. That means you need a reliable and well-maintained installation! Remue bvba offers a variety of systems which are installed in the most efficient way.
Remue bvba is a family business, which has been designing, installing and servicing heating installations in greenhouse horticulture for three generations, with a particular focus on quality, a good temperature distribution and low energy consumption.
Optimum greenhouse heating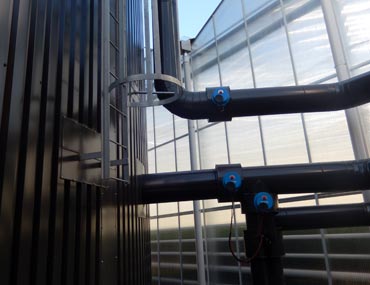 Integrated approach
Each company is unique. That's why each and every Remue bvba installation is too. We would be delighted to discuss your specific crop needs with you, in order to propose the most appropriate solution to suit your needs.
We take everything into consideration, including your methods, environmental concerns, together with the different technical options. An efficient system will be economical in energy use, have the appropriate CO2 control, and will integrate heat storage and residual heat consumption.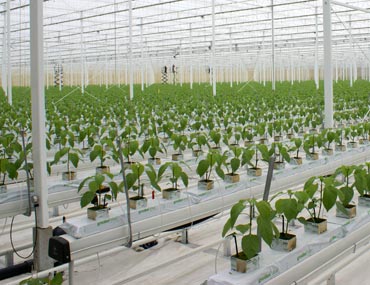 Collaboration
Many projects require good collaboration between different parties. Naturally, as a business you quickly want to create the best environment for your crops.
That's why Remue bvba ensures good collaboration with the various parties involved in your project. That includes the greenhouse construction company, or electricity and water companies. Strict planning and great communication are essential!
Techniques
Whether it's a new greenhouse, or a change to your existing greenhouse, we'll always search for the best technique together with you.
We'll not only take care of installing and constructing the boiler house in full, but also the buffer tank and CO2 system. It goes without saying that you can also call on the services of our experienced fitters for adaptations, renovations and maintenance of your existing heating installation.
The ideal temperature for each crop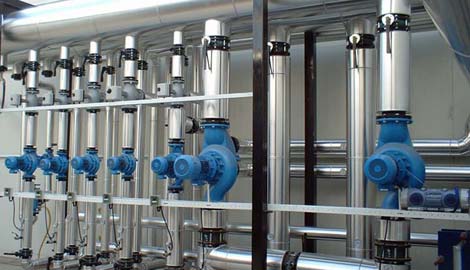 The type of crop is fundamental when designing and creating heating installations.
Greenhouse construction is constantly evolving. Remue bvba is right up to date with the latest techniques, systems and technologies. Our many customers will confirm that our installations meet the highest standards!
Our quality guarantee lies in our experience. Over three generations. Remue bvba is also a family business. This means limited hierarchy and great involvement in every project. In a nutshell: reliable, efficient, and tailor-made.